PROGRAMS
Community Learning Centers (CLCs) in strategic collaborations with schools and other nonprofit learning organizations we partner with.
OBITUARY
With great sorrow we communicate that the mother of our Chairman of the Board, Mrs. Rosanna Moreno died on Sunday, May 29, 2016 in San Antonio, Texas. We present our condolences to our Chairman's immediate and extended family for such significant loos and elevate our prayers for her mother's soul.
DONATE
Support our educational programs.
BENEFICIO
Para estudiantes y graduados de MIGH y miembros de la Cámara de Empresarios Latinos.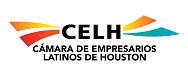 Mexican Institute of Greater Houston (MIGH)
Our successful and innovative programs address individual adult Hispanics, African Americans and Asians basic computer related educational needs. We improve the region's workforce by teaching our students (parents) new skills so that they can use computers, better supervise their children's Internet usage and help them with homework. It is important to emphasize that most of our students are members of the workforce. We now offer training in English and Spanish, responding to requests received from the African-American and Asian communities, and also the English speaking Hispanic Community. MIGH targets these vulnerable populations and LEP (Limited English Proficiency) individuals, low income, unemployed, and senior citizens.
OUR MISSION
To Enrich the Lives of Hispanics through Education.
OUR VISION
To become the region's premier collaborator in delivering Computer Technology Educational Services for our underserved families.
OUR GOAL
To help Hispanic, Asian, and African American parents through education – become effective leaders of their families and their communities, as well as better skilled members of the work force.